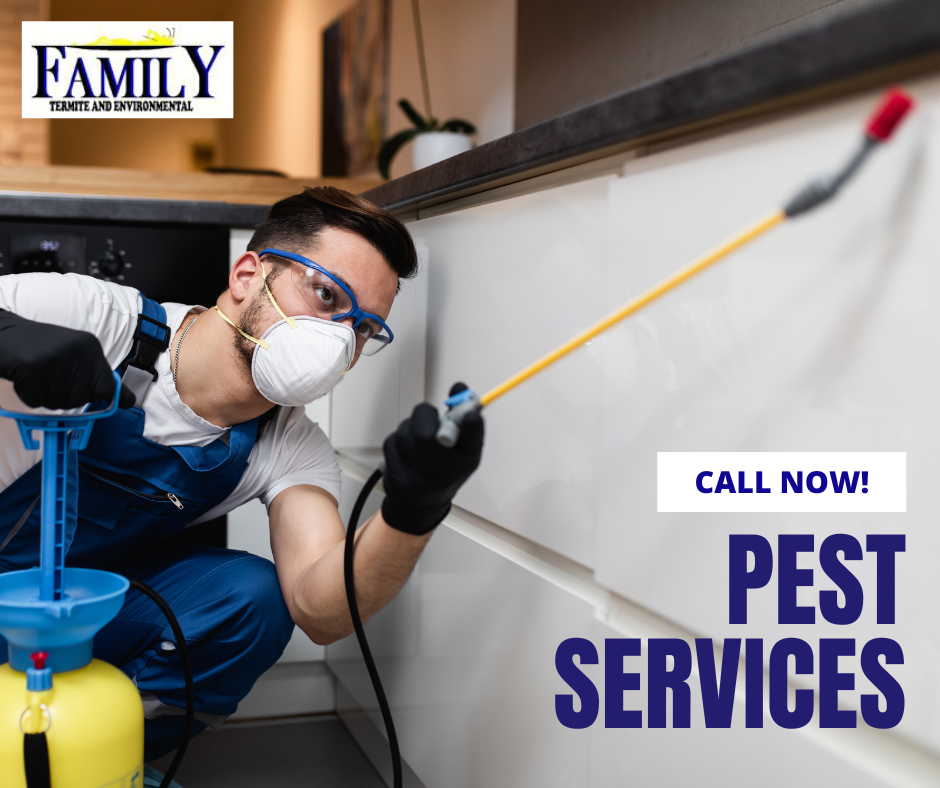 Pest Service Call
Please call our office 

(601) 933-1014

 to schedule a time and day that is convenient for you, the client, and your family. With a full pest service, our technicians must go inside your business or residence to complete the service. The following is our guidelines for a Full pest service.

1.Our technician will treat the inside of your residence, paying special attention to any and all plumbing accesses and any outside accesses. Our technicians are trained and educated to treat only areas that a bug or insect might be or go, so if it appears that our technicians are covering everything with a pesticide, this is the reason.

2. The technician will then treat the outside of your residence or business with a chemical that is affective against both pests and termites. This also helps to reinforce your termite barrier.

3. While the technician is treating the outside of your residence or business, if any visible spider webs are within reach, he will sweep down those spider webs.

4. The technician will then explain in detail any questions you may have about the treatment or the paperwork. We are attempting to get away from billing, so the technician has been instructed to ask for payment at the end of the service. We can make special exception for billing if need be.